Home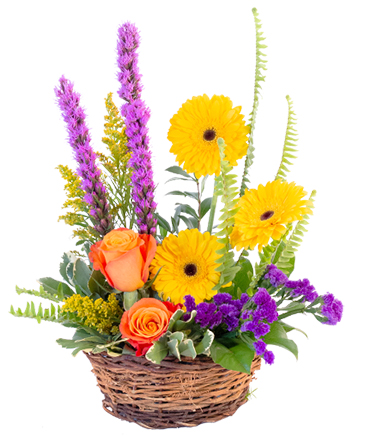 Basket of Blooms
Basket Arrangement
Bright and full of charm, this beautiful basket will light up any room! Featuring vibrant yellow gerberas, orange roses, purple Liatris, and more, Basket of Blooms is bursting with color. Add a pop of color to any occasion and bring your flower garden indoors with this stunning basket!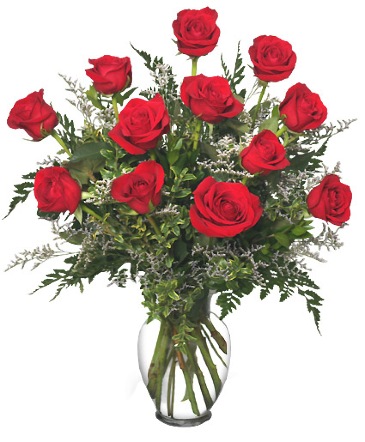 Classic Dozen Roses
Red Rose Arrangement
This vase of brilliant red roses is an elegant and natural way to say, "I love you." Truly a classic for a reason, these dozen roses will turn the romance all the way up! Call our shop or order online today! Remember, some flowers or containers may be substituted depending on current availability.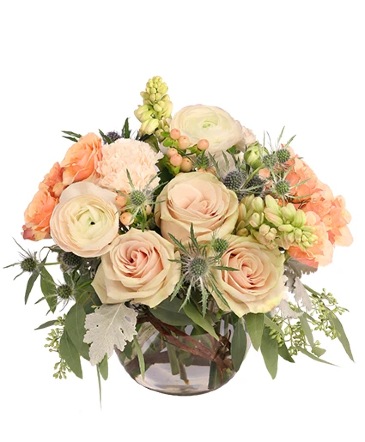 Serene Spirit
Vase Arrangement
With its elegant charm, Serene Spirit is an exceptional bouquet for any occasion. This arrangement is a vision composed of light pink carnations and roses, peach carnations and spray roses, white tuberoses and ranunculus, and greenery. Send this floral bouquet to someone you love today!